about us
our presentation letter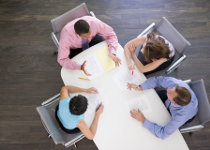 Tax-haven.info is a financial information website promoted by a group of experts from the world of economics and finance, created to shed light on the phenomenon of tax havens and the financial products of the so-called offshore industry.
We intend to clear up the aura of mystery and myths surrounding these -for most people- uncharted territories.
Without falling into a triumphal vision of its most staunch defenders and avoiding the easy condemnation of their critics, our intention is to show tax havens as what they really are: economic and financial tools which play an important role in the global economy, but are also undeniably used for illegal activities in many cases.
The proliferation of commercial websites on the Internet that provide services related to the offshore industry often leads to a dangerous trivialization and simplification of these financial products. It is not surprising therefore that the potential investor seeking higher returns on his savings, to protect his family assets or to reduce the tax burden through legal means, is really overwhelmed by the multitude of choices that he is presented with. As a result thereof, he often ends up accepting the advice of those unscrupulous who only seek their own benefit, even at the expense of having him incur in serious legal and tax problems.
The main intention of our website is to provide objective and independent information that will help the potential investor to make his own decisions in an informed manner. To this effect we try to explain in a simple language the different processes and the most important figures involved in offshore business and to show the different alternatives that exist, evaluating their pros and cons.
On the other hand we intend to fill the gap in terms of non-commercial information on offshore finance, bringing these products to the average citizen.
This website is of an instructional and educational nature and in no way seeks to encourage illegal activities like money laundering or tax evasion.
Return to home page.